The Suzuka Circuit (officially Suzuka International Racing Course) is an international race course located in Suzuka, Mie Prefecture, Japan. It is one of the few tracks in the world that has a figure 8 layout, with an overpass near turns 9 and 15. It was a place for one of the most recent deaths over racing - in the 43rd lap of the 2014 Formula 1 Japanese Grand Prix, a French driver named Jules Bianchi crashed into Turn 14 and died months later because of the aftermath from the accident.
In Real Racing 3, the player can race on its three different variants: East Circuit, West Circuit and Grand Prix Circuit in various events. It was one of the courses included when Real Racing 3 was first released.
Map
Variants
East Circuit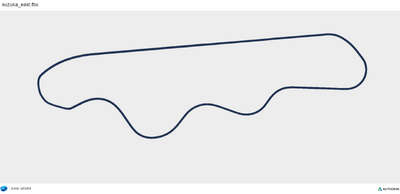 1.394 mi (2.243 km)
Grand Prix Circuit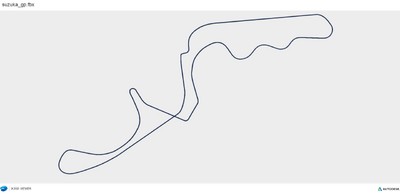 3.608 mi (5.807 km)
West Circuit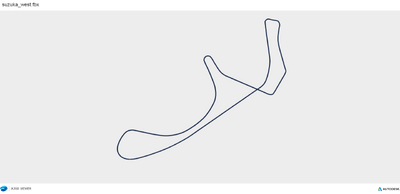 2.154 mi (3.466 km)
Background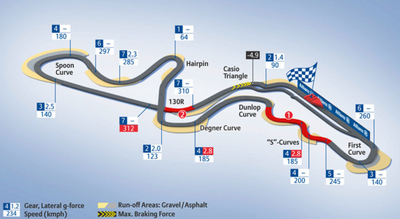 Driving recommendations (Speed, breaking points, G-forces...)
Trivia
This is the only circuit with an overpass in Real Racing 3.
It is home to the Formula 1 Japanese Grand Prix.
Ad blocker interference detected!
Wikia is a free-to-use site that makes money from advertising. We have a modified experience for viewers using ad blockers

Wikia is not accessible if you've made further modifications. Remove the custom ad blocker rule(s) and the page will load as expected.