Silverstone is a motor racing circuit in England next to the Northamptonshire villages of Silverstone and Whittlebury. It is also known as the "Home of British Motor Racing".
Silverstone is the current home of the British Grand Prix, which it first hosted in 1948. The 1950 British Grand Prix at Silverstone was the first race in the newly created World Championship of Drivers.The race rotated between Silverstone, Aintree and Brands Hatch from 1955 to 1986, but relocated permanently to Silverstone in 1987.
It is the one of the seven circuits in game to have no daylight variants from 'Day'. The other six are: Brands Hatch, Circuit de Catalunya, Circuit de Spa-Francorchamps, Mazda Raceway Laguna Seca, Melbourne and Suzuka Circuit.
Map
Variants
The Bridge Grand Prix Circuit 2009
3.194 miles (5.141 km)
The Grand Prix Circuit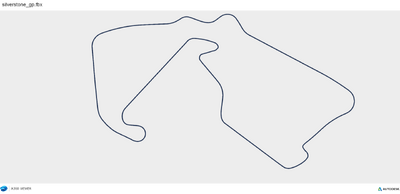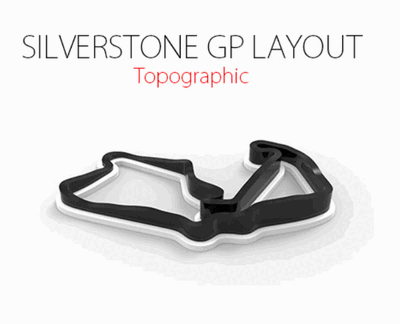 3.661 miles (5.891 km)
The International Circuit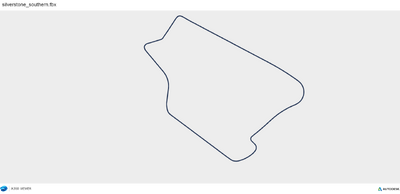 1.86 miles (2.995 km)
The National Circuit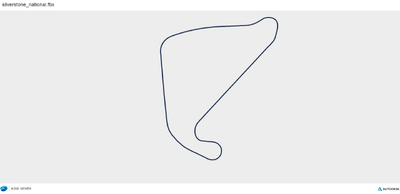 1.639 miles (2.638 km)
Background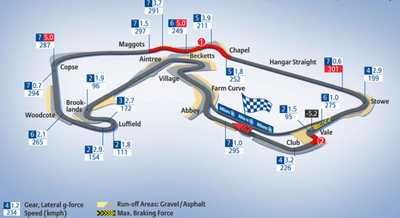 Driving recommendations (Speed, breaking points, G-forces...)
Ad blocker interference detected!
Wikia is a free-to-use site that makes money from advertising. We have a modified experience for viewers using ad blockers

Wikia is not accessible if you've made further modifications. Remove the custom ad blocker rule(s) and the page will load as expected.