| | | |
| --- | --- | --- |
|  !  | This news page is an archive, for the latest news please see the News from the Administrator(s) on the Main Page |  !  |
The Official Real Racing 3 Wiki Newspaper - June 2013 Issue

----
Real News!
---

Real News is the RR3 Wiki Newspaper, published by the Staff Team. Any new announcements will be uploaded here, along with editorials, player guides, and much more! Quite frankly, this is the community hub of this wiki!
Real Racing 3 Update: Dubai!
----

The new Dubai update for our favorite game is now available! Check it out on the App Store or Google Play store.
Official Update notice: Real Racing goes to the Middle East! Race around the challenging Dubai Autodrome at twilight in a brand new range of LEXUS and DODGE cars.
New Track - Dubai Autodrome: 6 track layouts with day and twilight racing
New Manufacturer - LEXUS
New Cars - LEXUS IS-F, LEXUS LFA, DODGE Charger RT, DODGE CHARGER SRT8
50+ new events
Editorial:The Freemium Aspect of RR3
----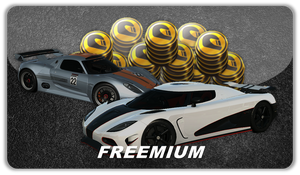 I am one of those users who would rather plunk down $10 on the counter and get a full game, with no in-app-purchases. I was infuriated when EA announced that Real Racing 3 would be freemium. However, there are some reasons I've come to grips with the model:
Read More >
----
Editorial:RR3 Racing UI Design
---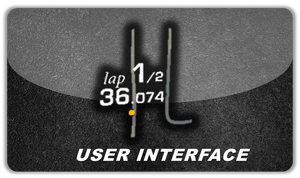 Real Racing 3's UI design, ecspecially when racing, has left me blown away. The simple, utilitarian design makes it very easy to stay on top of everything while screaming into a turn. Here is the RR3 racing UI compared to the previous gen's layout:
Read More >
----
Join In!
---

Good at coding? Want to help? Love this game? Then join in on the long task of making a successful wiki! There is never a shortage of things to be done, whether it is making pages or filling out stats.
----
Navi Template!
---

You will find the Navi template at the top of each main page, leading you back to this page or the cars page for quick reference.