Hockenheimring is a racing circuit located near the German town of Hockenheim, Baden-Württemberg. There are three track configurations present, namely the Short, National and Grand Prix Circuit. The Hockenheimring was originally built in 1932 using roads in the forest as an alternative to the Wildpark-Circuit in Karlsruhe, which became forbidden as a racing circuit by German officials. 
In Spada Codatronca Update (v3.1), night time was added to the Hockenheimring race circuit making it the second circuit in-game to feature night time.
In Real Racing 3, players can race on 3 different variants of this circuit: Short, National, and Grand Prix Circuit. Drag Strip is not included in the game.
Map
Variants
Grand Prix Circuit
2.842mi (4.574km)
National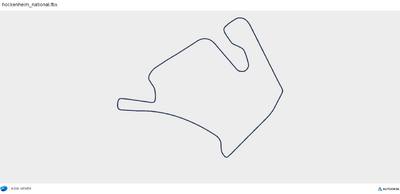 2.294mi (3.629km)
Short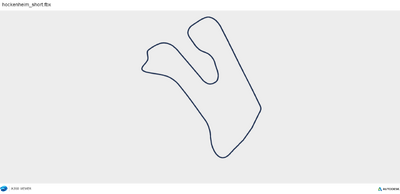 1.639mi (2.638km)
Gameplay
Background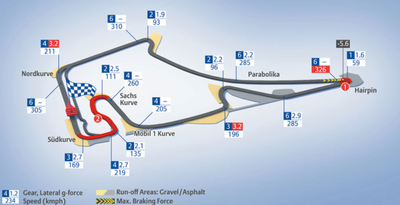 Driving recommendations (Speed, breaking points, G-forces...)
Ad blocker interference detected!
Wikia is a free-to-use site that makes money from advertising. We have a modified experience for viewers using ad blockers

Wikia is not accessible if you've made further modifications. Remove the custom ad blocker rule(s) and the page will load as expected.