Circuit de Catalunya is a racetrack in Montmeló, to the north of Barcelona, Catalonia. It is home to the Formula One Spanish Grand Prix and the Catalan Motorcycle Grand Prix. With long straights and a variety of corners, the Circuit de Catalunya is seen as an all-rounder circuit. It is often used for off-season testing.
Moto2 rider Luis Salom died at Circuit de Catalunya during a free practice session of the 2016 Catalan Motorcycle Grand Prix at the penultimate turn of what is the National Circuit in the game, prompting FIM to change the layout of the circuit to what is the GP Circuit in the game, the same layout for the Formula One Spanish Grand Prix.
In Real Racing 3, players can only race on this track in events added after the Ferrari Update (v1.4). In Real Racing 3 ,players can race on Club Circuit, National Circuit, and GP Circuit.
This track was added in the Ferrari Update (v1.4) of October 2013.
Map
Variants
Club Circuit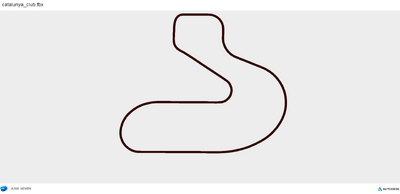 1.058 mi (1.703 km)
GP Circuit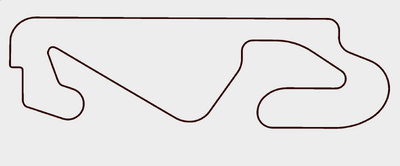 2.893 mi (4.656 km)
National Circuit
1.907 mi (3.069 km)
Background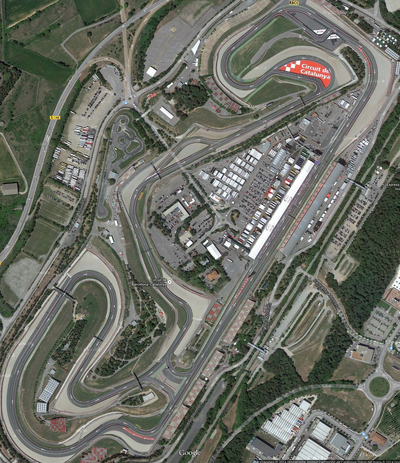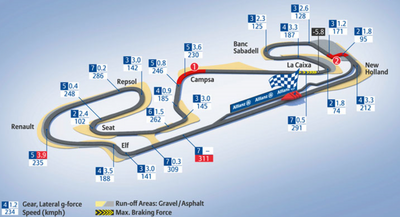 Driving recommendations (Speed, breaking points, G-forces...)
Trivia
Circuit de Catalunya was added with the first Ferrari update.
Ad blocker interference detected!
Wikia is a free-to-use site that makes money from advertising. We have a modified experience for viewers using ad blockers

Wikia is not accessible if you've made further modifications. Remove the custom ad blocker rule(s) and the page will load as expected.